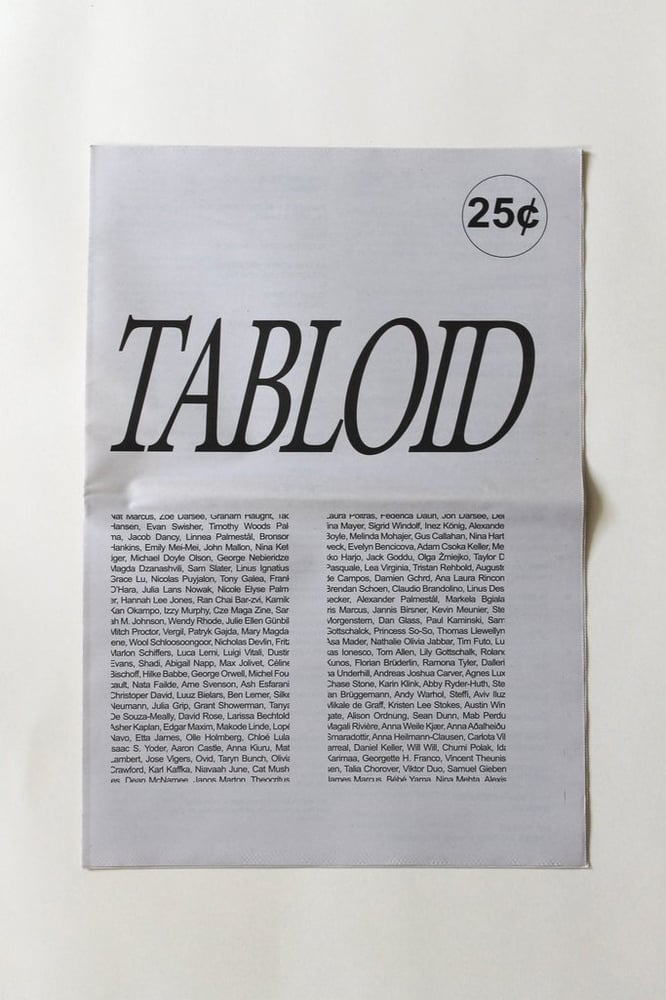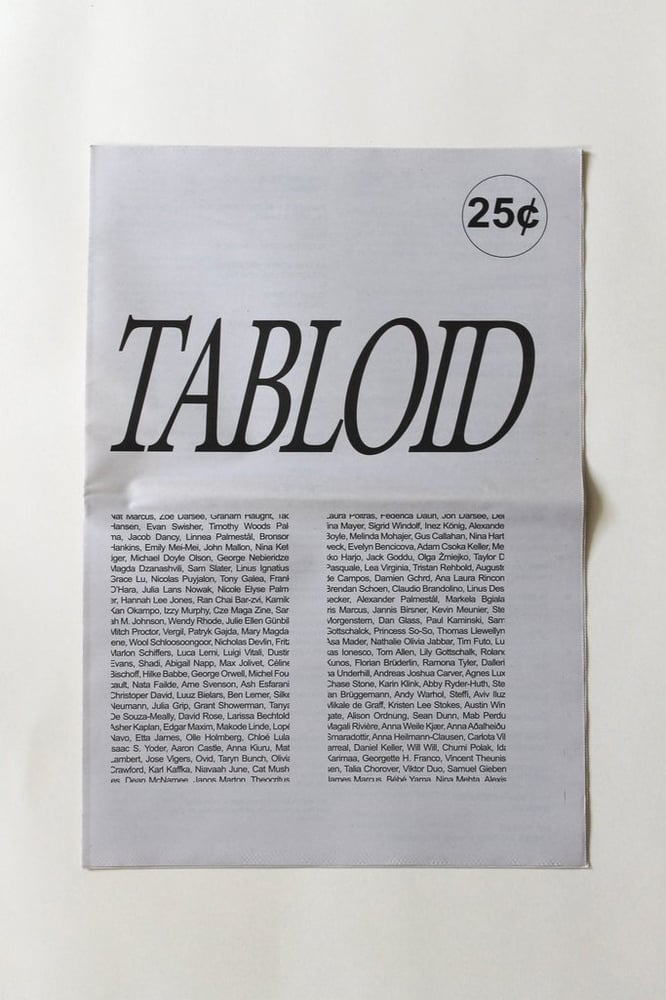 TABLOID
€5.00 / Sold Out
TABLOID is a newspaper founded in Berlin in the late spring of 2014. All poetry included in the first issue was written during that time and through the summer.
The poems of TABLOID (Zoe Darsee's Sympathies & Nat Marcus' Interview) reflect the position of its writers as actors and interpreters, as participants in pop and club culture, and as agents within a community. TABLOID is a relic of a social scene (Berlin, 2014), as such, its effects are intended to be both social and literary. The texts are brash, heartfelt, retributive and performative - they place the form of a poem alongside a conversation, rumor, or Facebook message. Favoring this state of disposal over delicacy, the everyday over the elevated, TABLOID is produced on newsprint. The poems are scaled to the size of a column of gossip or current events; unbound, the pages will wear, shift, and possibly have a falling out.
Published in Fall 2015 by TABLOID Press.
All poems by Nat Marcus & Zoe Darsee.
All photographs in the first issue of TABLOID are courtesy of photographer George Nebieridze.