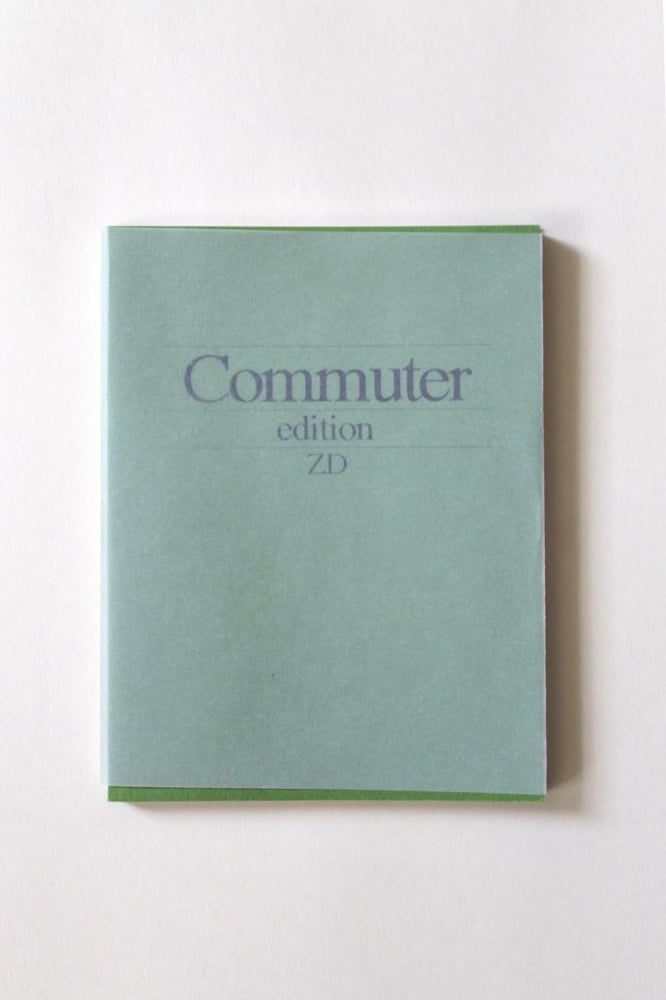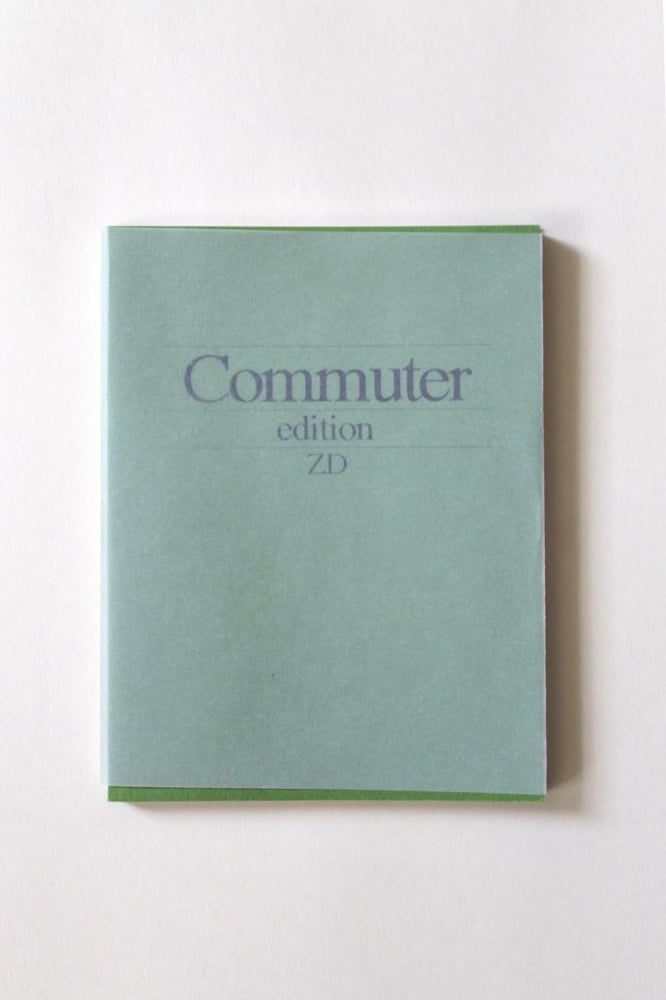 COMMUTER
€12.00 / Sold Out
8/27/2014
' "Anybody in a rush?"
On the mentality of a commuter rushing or running toward the train...'
Considered in Berlin, some meditations on a train before leaving.
'Commuter' is the first release of a series of writings recorded in Berlin from 2013-2014 by Zoe Darsee.
As a text, its movement points both forward and away. As an object, it suspends, in physical form, a narrative that might otherwise pass like scenery from train windows.
"Commuter" is a story paced by the start and stop of public transportation. It is a pocket book. It is recommended to read during a short, or interrupted bus/train ride, as between stops, or while waiting.
'Commuter' is a testimony and an apology, wherein the writer is a passenger, in liminal spaces, in text, in arrival or departure, in reflection.
This is the last text the author wrote while living in Berlin.
Published by TABLOID press in an edition of 100.
Featuring a photograph by George Nebieridze.